Posted by Rampant Coyote on October 20, 2017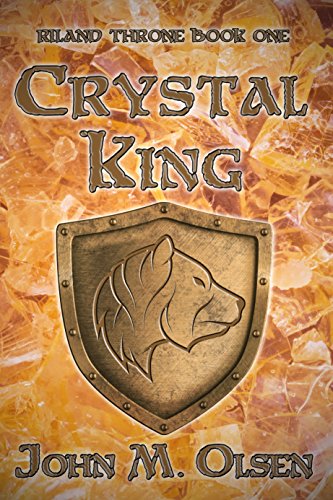 My long-time friend, coworker, and collaborator John M. Olsen has just released his debut fantasy novel, Crystal King. It's a story of intrigue and survival with an intriguing magic system.
An army has overrun and destroyed the royal council and much of the kingdom of Riland's leadership. Now, Gavin Stoutheart's father the baron is missing, along with Gavin's brother the heir- both presumed dead. After tormenting his instructors and father for years with his rebellious antics, Gavin must step up to lead his people as they flee before an invading army, one that can outpace his motley collection of castle staff, peasants, and children. Gavin's only hope for survival is the forbidden animal magic wielded by his closest friends combined with his gift for strategy as he searches for allies along their trail.
Will it be enough to keep them alive as they desperately trek through a fractured, leaderless kingdom? For the army of human and animal predators will show no mercy.
You can grab it now through Amazon:
If you want a taste of it… the publisher (Immortal Works) has released a free audio book of his short story, Crystal Servants, narrated by Zach Bjorge. If you'd prefer to read it, the short story is available for free at Instafreebie (sign-up for the mailing list required), and for a very low price at Smashwords and at Amazon.
Filed Under:
Books
-
Comments:
Read the First Comment
top