Posted by Rampant Coyote on July 27, 2016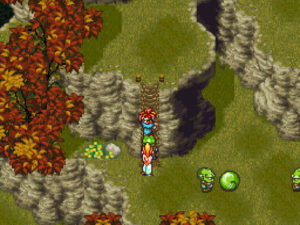 Even if you aren't a fan of classic JRPGs, this article provides some valuable insight into the design elements that went into Chrono Trigger, and made it stand out as a classic more than twenty years after its release. While the approaches they chose aren't universally applicable, it does demonstrate how some very conscious, careful design and willingness to step "outside the box" a little bit made for a legendary experience. The take-away is: This design didn't happen by accident. It also demonstrates the tricks to having an open-feeling game follow a somewhat linear narrative (I'm not sure that's necessarily a great goal, but it's a viable solution to a very tricky problem).
Gamasutra: Chrono Trigger's Design Secrets
Enjoy!
Filed Under:
Design
-
Comments:
3 Comments to Read
top